Truly Personalized Medicine
We provide patients, clinicians and researchers with a deeper understanding of the mind and body than ever before possible.
Go to Wireless Neurobuds
Wireless Neurobuds
Smartphone-compatible stereo earbuds with machine learning, hearing assistance and medical-grade biosensors for remote patient monitoring and realtime neurodiagnostics.
Go to Multimodal Analysis
Multimodal Analysis
Patented, neurologically-inspired algorithms are used to combine live biosensor data with all other EMR data to form the most comprehensive patient profile and diagnostic support available.
Go to Machine Learning
Machine Learning
Proprietary INTENT AI on the earbud, the user's phone and in the cloud provides a closed-loop system designed to learn from each new patient interaction.
Go to Diagnostic Cloud
Diagnostic Cloud
Patient data is securely stored in our HIPAA-certified cloud for individual patient diagnostics and anonymized for ML analysis across patient populations to find and map key biomarkers.
Neurological disorders
Are the single largest, fastest growing cost in healthcare. They're also nearly impossible to diagnose.
Multimodal analysis and deep machine learning can identify many neurological conditions today and will soon be able to diagnose hundreds more
PROBLEM
There is no blood test or brain scan that can objectively diagnose neurological or mental conditions (or their degree of advancement). Many patients are misdiagnosed for years.

There is no reliable means of quantifiably tracking the progression of disease or the efficacy of treatment. Too many patients are mismedicated or don't adhere to their care plan.


SOLUTION
Medical-grade wearables, multimodal analysis, deep machine learning, mountains of patient data and some very serious computing power.

Custom-fit stereo earbuds analyze the patient's neurophysiology against treatment plans, advisories and all known disease biomarker databases to trigger reminders, alerts and reports for the patient, clinician or caregiver.

Neurobuds offer patients a better quality of care (and quality of life) while lowering insurer risk and the cost of unnecessary visitations .. all for the price of some premium headphones.
Percentage of US population with a mental or neurological disorder

Percentage of US adult population with one or more chronic conditions

Percent chance of being misdiagnosed for a neurological condition by a physician (GP)

Percent of the entire US healthcare budget spent treating neurological, mental and other chronic conditions

TEAM INTENT

We are an interdisciplinary team of scientists, engineers and business professionals dedicated to fixing our broken healthcare system from the ground up, empowering patients to proactively monitor (and maintain) their own health.

We also provide AI-powered neurodiagnostic tools that help neurologists, general physicians, psychiatrists and clinicians of all kinds readily identify these "invisible" conditions and reliably track disease progression (and treatment efficacy).

Early diagnosis is often critical .. our goal is to diagnose years before symptoms even manifest.

We know that real change only happens when everybody wins, so we are dedicated to using our technology to serve the entire ecosystem - patients, payers, providers and employers - everyone can save money and feel better.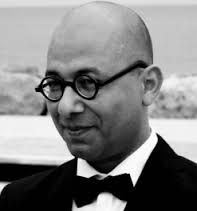 Newton Howard
Co-Founder and Chief Scientist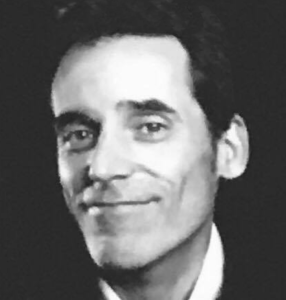 Brian Brinkworth
Co-Founder and CEO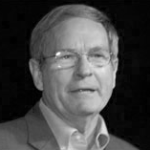 Richard Wirt
Chief Advisor and Board Member
Get in touch with us
We are always looking to meet the best and brightest, so if you are a machine learning guru or a genius neuroscientist that loves beautiful algorithms, tap some keys and say hi. We're fully staffed at the moment but do keep all resumes we receive in a sacred golden chest for later consideration. Does hacking the brain sound interesting? If so, send us your CV.

If you are a clinical researcher looking to capture more data in an ongoing experiment or trial, ask how we can help. We are still in pre-beta, but are always seeking additional partners (CROs, researchers, etc) to help test and improve our product. Reach out.


We seek like minds ..